A massive manhunt is underway in France for Infamous French gangster Redoine Faid, who escaped from a prison on the outskirts of Paris on Sunday in a daring helicopter escape that's right out of a Hollywood movie.
Faid was serving 25 years for a botched armed robbery attempt when, per Reuters:
"Three armed gunmen arrived at the entrance of the prison demanding Faid's release to create a diversion.
Simultaneously, a helicopter landed in the prison courtyard, which was not covered by any nets. Gunmen then took Faid from the visiting room where he was and fled in the helicopter, the sources said."
A video of part of the escape was filmed by prisoners (who apparently have smartphones?) in which the whirring sound of the helicopter can be heard as Faid flies away from the pen. Guards can be seen scrambling as the prisoners cheer on the French Andy Dufresne. Remarkably, it's not Faid's first rodeo. In 2013, he busted out of the joint using explosives and was on the lam for several weeks before being apprehended.
The helicopter has since been located by authorities and was burned by the perpetrators. According to reports Faid's life of crime was inspired by movies like Heat and Scarface, so it all makes sense, now. He is still at large and some speculate he is in the process of fleeing the country.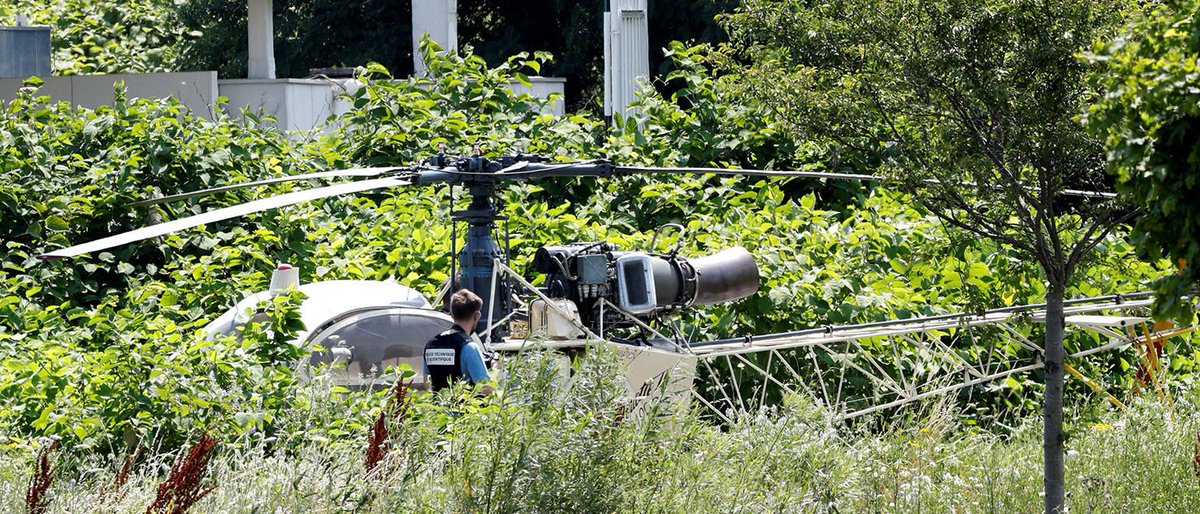 Here's a French news report that gives a blow-by-blow of how it went down. It's crazy.