6'7", 370 pound offensive lineman Kiyaunta Goodwin has the size that big time football programs drool over in a prospect. He's also an eighth grader.
The 14-year old from Louisville, Kentucky has already received scholarship offers from Georgia, Louisville, Kentucky, and Western Kentucky, and has taken visits to Ohio State and Michigan.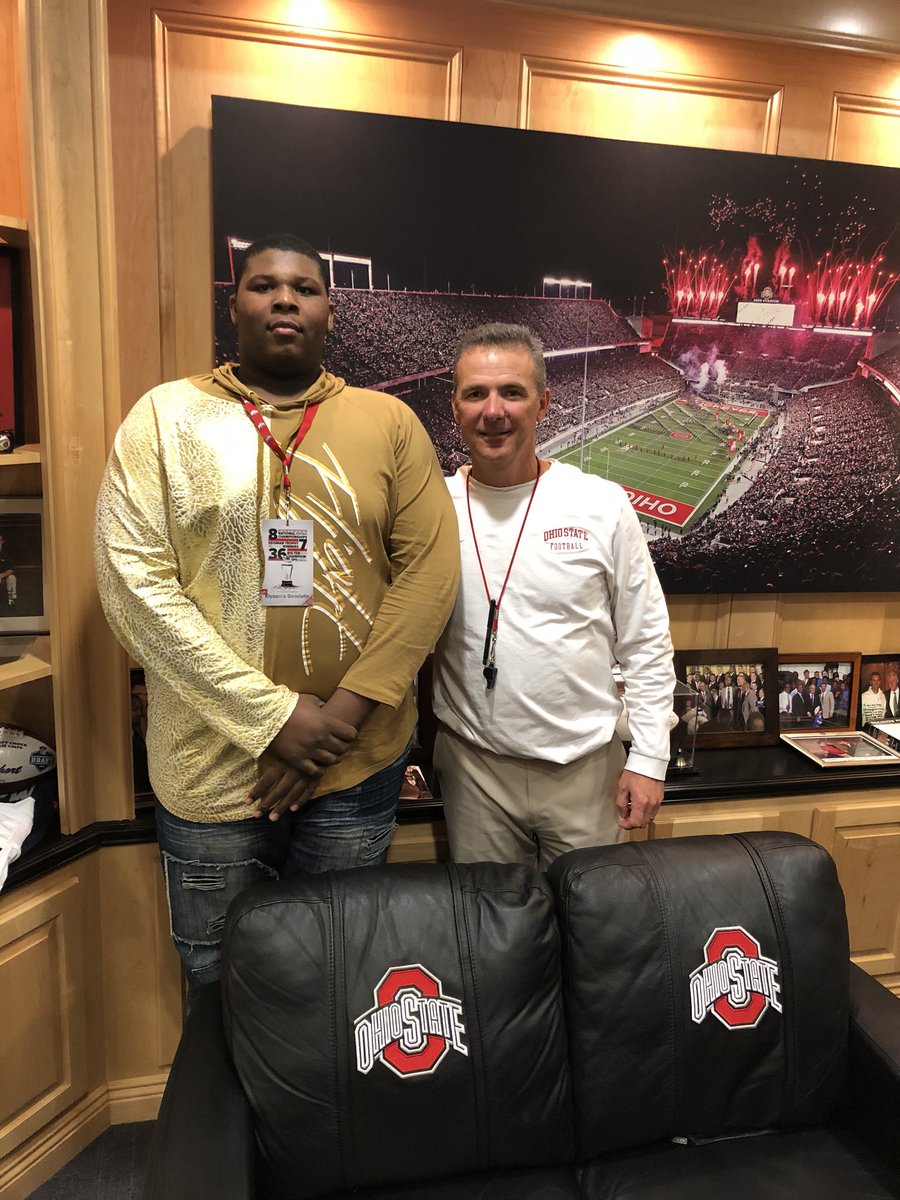 He's the odds on favorite to be the top prospect in the class of 2022, and currently holds his own in practice drills with DI players who all say he's the real deal. He isn't some kid who is being forced into playing because of his size. His coaches say he loves the game and has a passion to be great. That's scary. He always keeps a copy of his birth certificate handy that confirms he was born on Nov. 14, 2003.
For scale purposes, Goodwin posed for a picture with 6'6" Hall of Famer Anthony Muñoz, and already dwarfs the all-time great. Doctors project that he could break 7-feet when he eventually stops growing, whenever that might be. He already wears a size 18 shoe.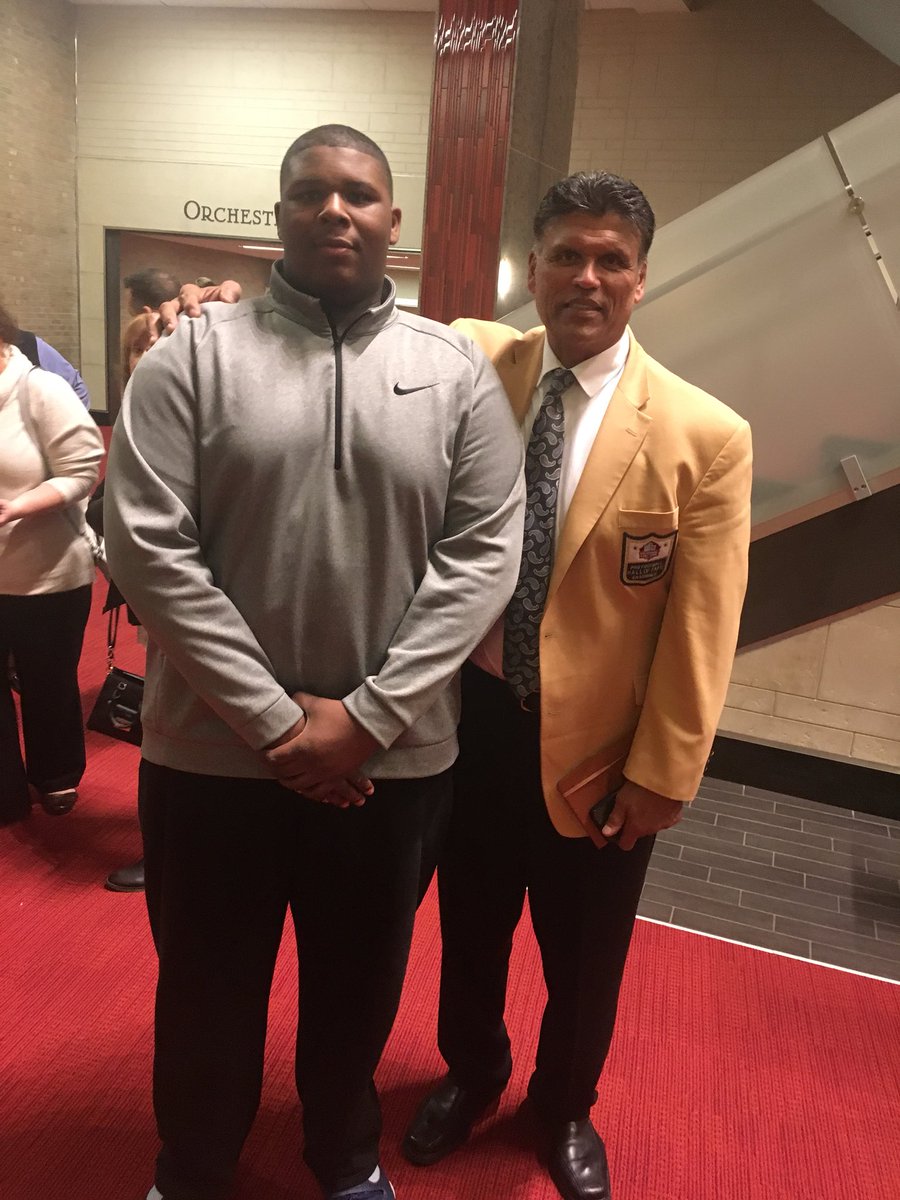 There aren't many clips of him in action, but he was profiled by a local news station last year, when he was a meager 6'6", 345 pound 13-year-old. He's also interested in robotics and engineering because he doesn't want to put all his eggs in one gigantic basket.
Watch Goodwin in action. You hate to say anyone is can't miss, but it's hard to see this kid not being dominant. Read an in-depth profile of Goodwin from Bleacher Report's Adam Kramer if you want to to learn more about the next next.