It's no secret that Colin has been one of Browns rookie quarterback Baker Mayfield's harshest critics, a fact that Mayfield has made clear he's aware of through comments and social media posts. Specifically, Colin wasn't a fan of some of Baker's on-field antics and thought the video of his arrest in Fayetteville made him undraftable. Despite Colin's doubts, Mayfield was selected with the first overall pick in the draft and is now faced with the seemingly impossible task of turning the Browns into a winner.
Well it happened bud. Have a nice day!

— Baker Mayfield (@bakermayfield) June 19, 2018
Instead of tweeting, Mayfield stepped up and stopped by The Herd wearing an "Undraftable" sweatshirt to discuss his issues with Colin, face to face. No topic was off limits, and Cowherd and Mayfield hashed out their beef on everything from Colin's crotch grabbing critique to the infamous arrest video. Mayfield pushed back at Colin for his criticism of a touchdown celebration at Ohio State, and seemed genuinely remorseful over his arrest and the fallout from the embarrassing video. 
In the end their where no punches thrown, both guys held their ground, and Baker earned Colin's respect for coming on the show to talk things out. They even kinda, sorta became friends……maybe.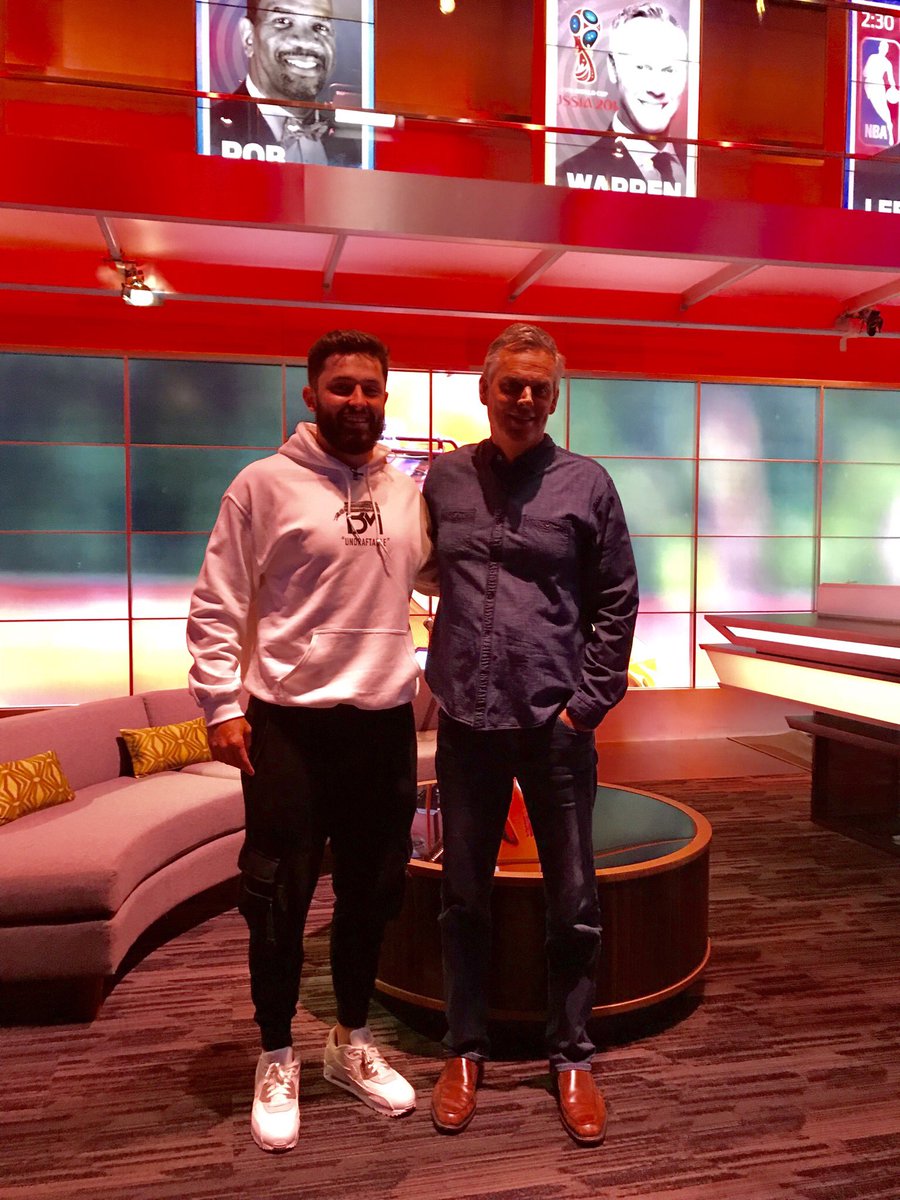 Watch Colin and Baker put it all on the table in a great sit down.
.@bakermayfield defends himself against @ColinCowherd's two main criticisms of him pic.twitter.com/pWQqwf8jSJ

— Herd w/Colin Cowherd (@TheHerd) June 21, 2018
Here's the full interview: