The NBA was rocked when news broke that the league's most famous halftime act, Red Panda, had her 7-foot unicycle stolen from baggage claim in San Francisco International Airport, but now police have a suspect.
The surveillance photos released by the SFPD Airport division show a bearded man with a ponytail allegedly leaving the baggage claim with the unicycle. Based on the photos of the suspect, he may have been taking it to his mom's basement, where he probably lives. Needless to say, finding a bearded hipster in San Francisco could prove to be difficult.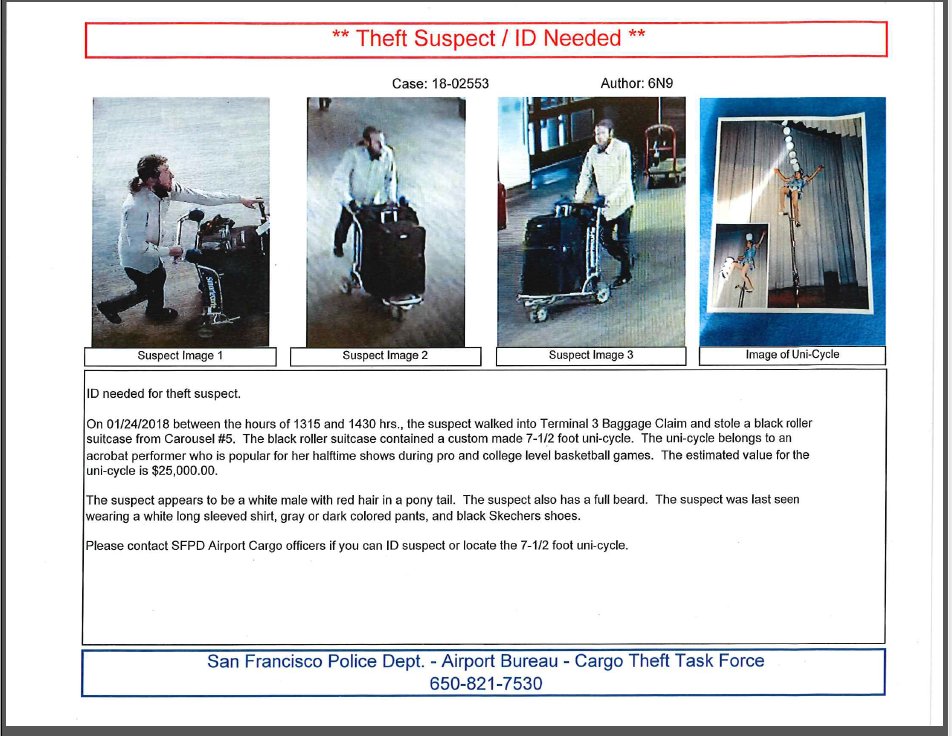 Authorities are offering a $2,000 reward for information leading to this scumbag's arrest. The unicycle is estimated to be worth $25,000. Seriously.
Here's Panda in action with her unicycle during happier times.