Hunter S. Thompson was one of the most transcendent authors and journalists of the 60's and 70's, and will always be remembered for classics like the drug fueled Fear and Loathing in Las Vegas and Hell's Angels, which provided a first hand account of a year spent with the famous biker gang.
He was also a sports fan, and used his masterful prose to weigh in on one of the most heated pre-NFL Draft debates in the last 20 years, Manning vs. Leaf.
Yesterday, Leaf posted a letter he received from an old friend of Colts owner Jim Irsay, written from Thompson to Irsay before the '98 draft. In the remarkable letter, Thompson lobbies hard for Indy to take Leaf over Manning. In classic Thompson style, he mainly argued that Leaf looked strong, and that Manning seemed fragile and incapable of withstanding the beating that he was likely to take during his first NFL seasons with a bad o-line. He referred to Manning as a 'china doll' who wasn't prepared to handle the wrath of 'that freak [Warren] Sapp.'
He even offered to pay some of the contract because he speculated he would be loaded after the 'Fear and Loathing' movie starring Johnny Depp came out.
Well, he was right about one thing in this letter. What an incredible find.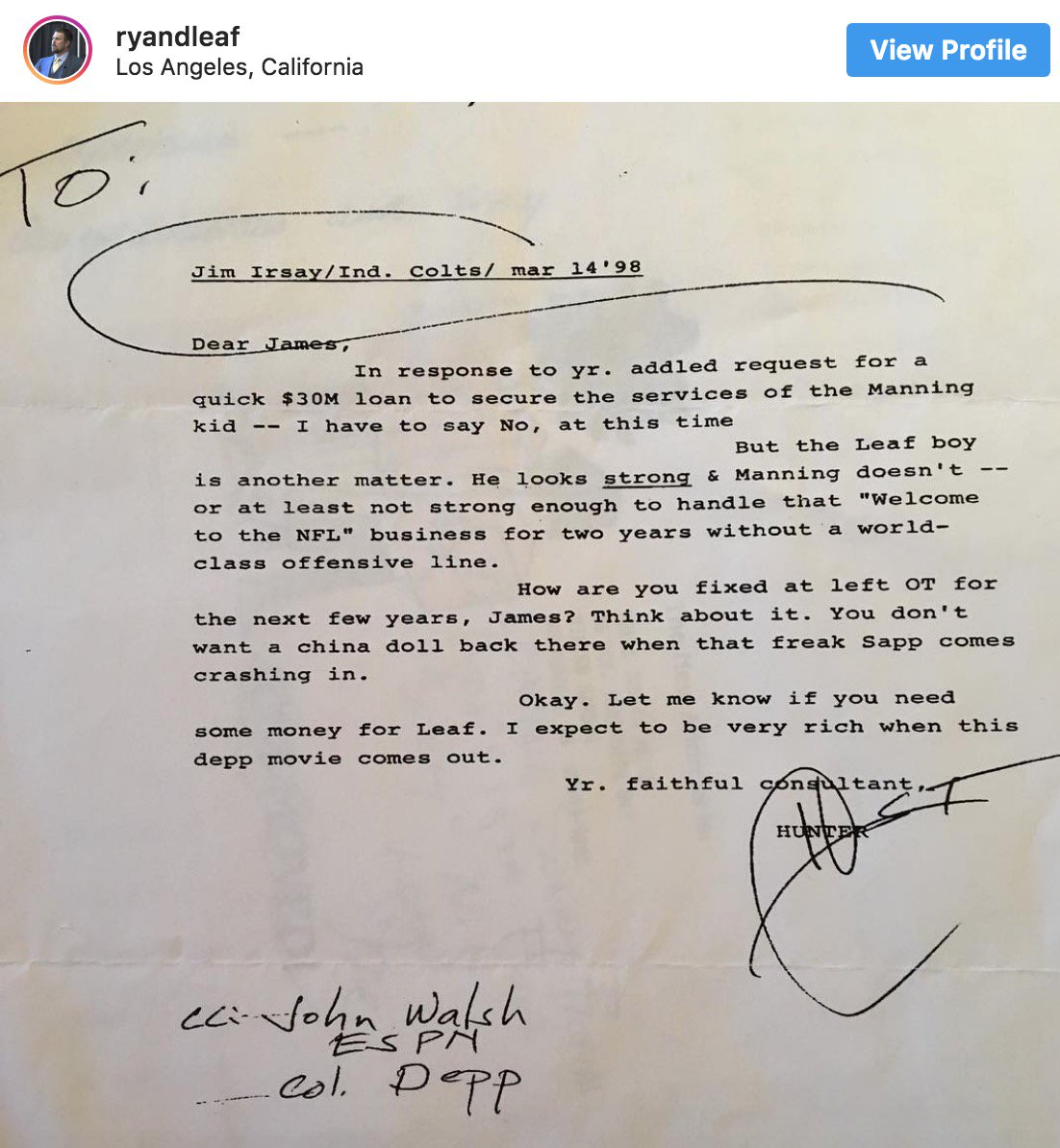 Leaf went on Rich Eisen's show to discuss his stunned reaction to the letter, and how it came into his posession.