The Santa Clara County District Attorney's office announced in a statement that 49'ers linebacker Reuben Foster has been formally charged with three felonies, including felony domestic violence, stemming from a February incident that occurred with his 28-year-old live in girlfriend in Los Gatos.
According to the statement, Foster allegedly dragged his girlfriend by the hair, threw her out of his house, and punched her in the head 8-10 times, resulting in a broken ear drum and other injuries. When authorities searched Foster's home they found an Sig Sauer 516 assault rifle and a large capacity magazine.  Both of which are illegal to possess in California.
If convicted, foster could face more than 11 years prison.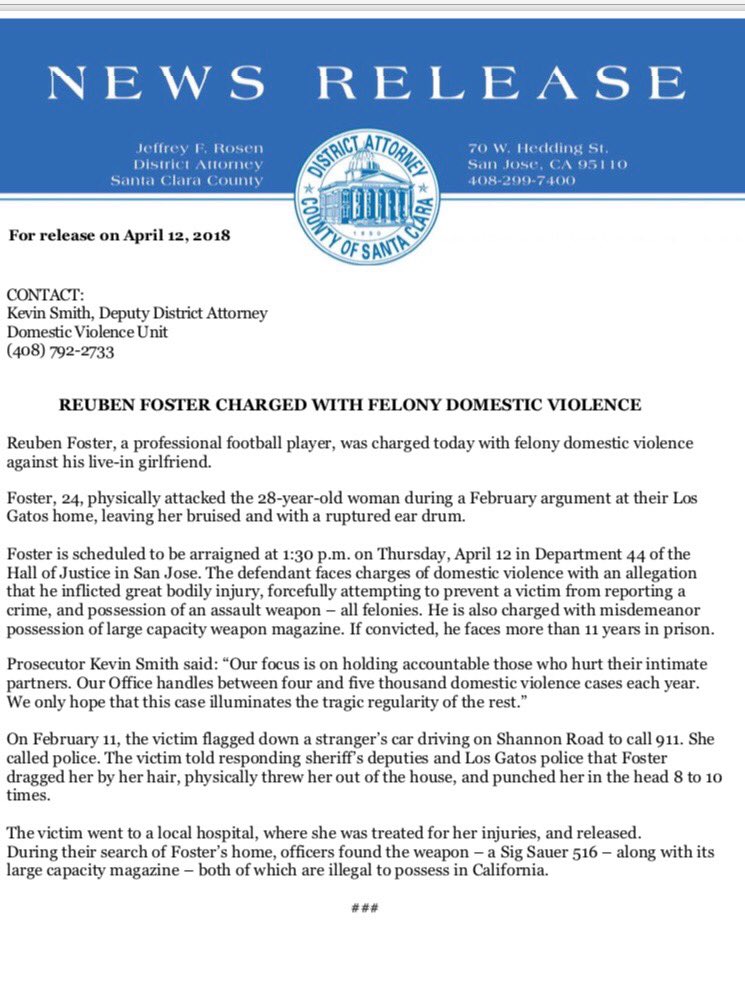 The 49ers released a statement in response to the matter and said they will "continue to follow this serious matter." As of now, Reuben Foster is still a member of the team. As a rookie first round draft pick out of Alabama, Foster played in 10 games and made 59 solo tackles.