If you had a bad day, it could have been worse.
Exhibit A: Today, on an Oregon Highway, a truck full of eels overturned and dumped its slimy contents onto, and into, an extremely unlucky driver's car.
The Oregon State Police Department tweeted out photos and a video from the scene and cleanup of the disgusting dead eels, and it's like the Slimer scene from Ghostbusters x1000.
This is disgusting and incredible all at once.
Thanks @OregonDOT pic.twitter.com/SmwHtWLeQ3

— Depoe Bay Fire Dist. (@DepoeBayFire) July 13, 2017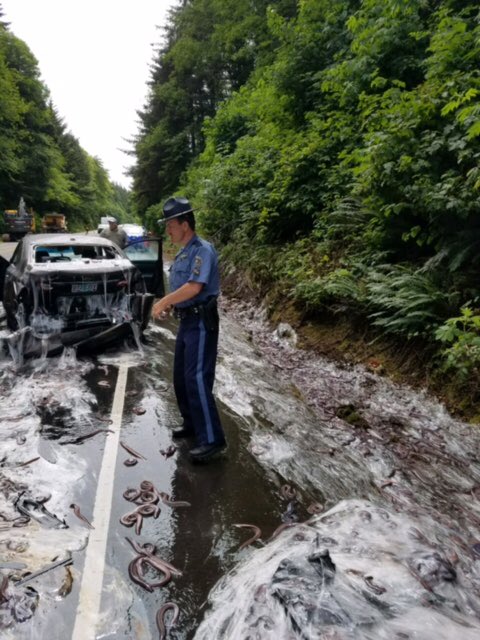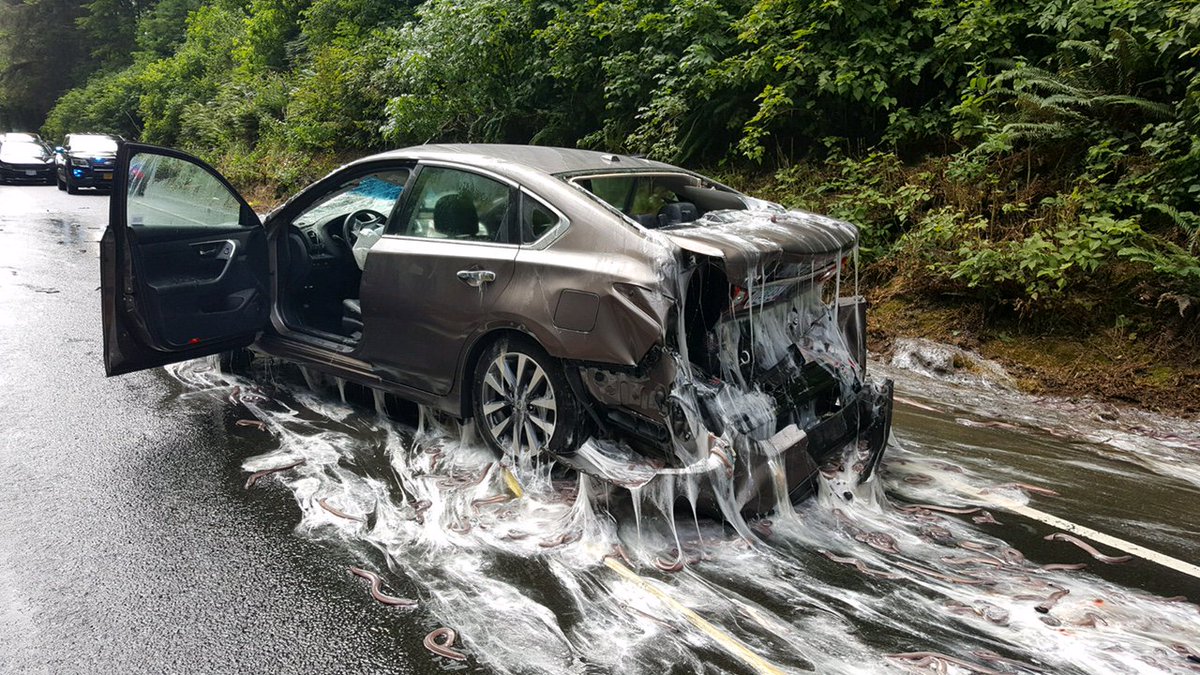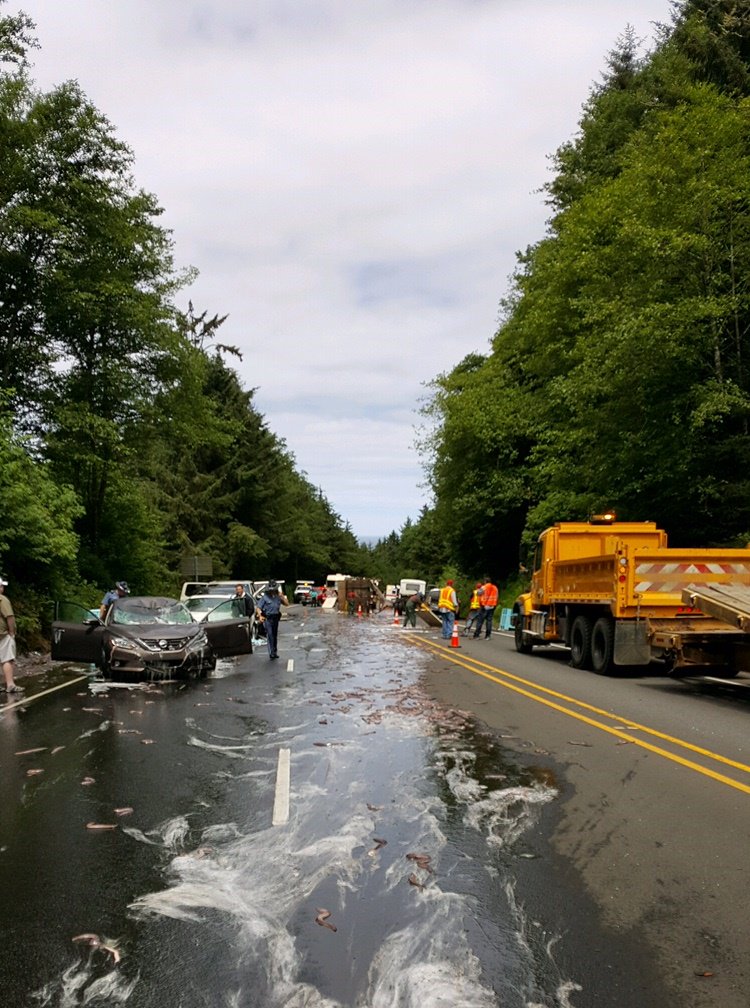 Operation eel cleanup with @OregonDOT 2 lanes now open pic.twitter.com/Lj2oIAzsFf

— Depoe Bay Fire Dist. (@DepoeBayFire) July 13, 2017