In a span of minutes last night, the Cavs went from closing in on a blockbuster trade for Jimmy Butler to complete chaos when they released a statement from owner Dan Gilbert that the organization would not renew the contract of GM David Griffin.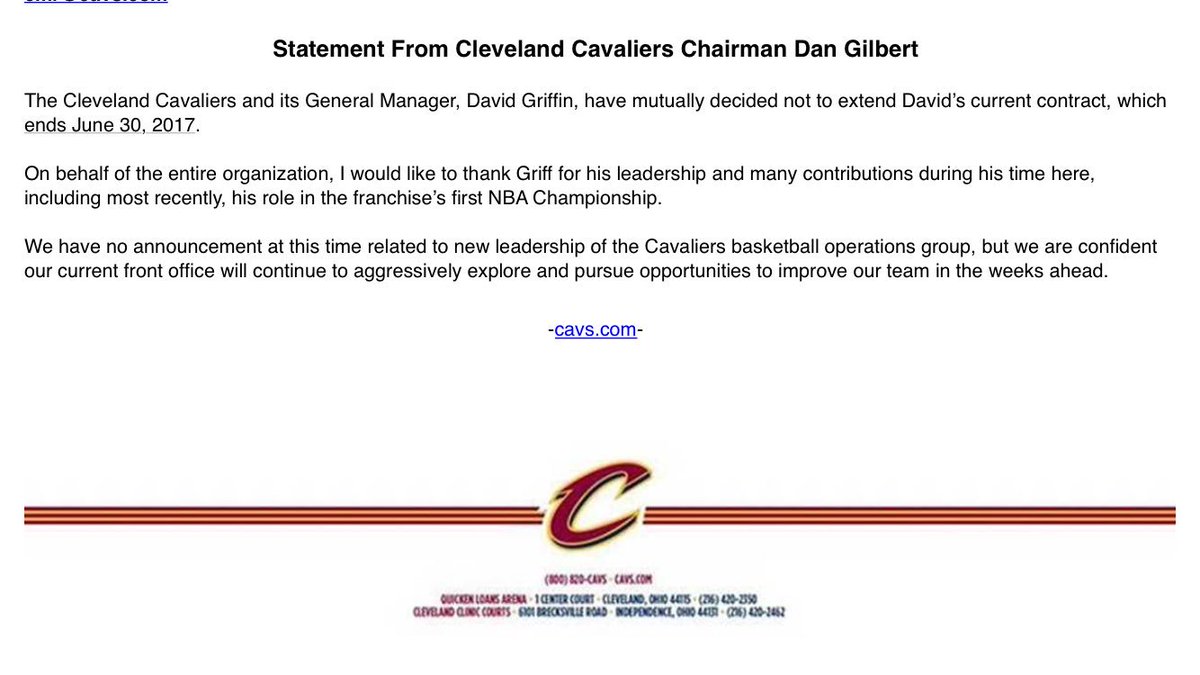 According to multiple reports, LeBron James was upset that Griffin was let go without his camp being consulted. He had previously advocated for extending Griffin's contract.
As he likes to do, The King of subtweets fired off a pretty obvious shot at owner Gilbert, passive aggressively thanking Griffin:
If no one appreciated you Griff I did, and hopefully all the people of Cleveland! Thanks for what u did for the team for 3 yrs! We got us 1?

— LeBron James (@KingJames) June 20, 2017
Things are a mess in again in Cleveland again, and it's all because of Dan Gilbert, again. If they don't manage to swing a deal to land Jimmy Butler or Paul George, things could come crumbling down in fast, starting with LeBron taking his talents to the West Coast.
Comic Sans Dan strikes again. Here's his statement re-imagined in his favorite font.